A2I specializes in the making of air handling tools in the Clean room and Data Center fields.
Our product range consists in two concepts :
Healthcare : dedicated to the surgical rooms and the surgical platform's technical rooms
Industry : dedicated to the research labs, animal houses, pharmaceutical production units
Our cabinets' technical nature, along with our experience and our know-how allows us to work with the largest research & design offices and installer to see our products running both in France and abroad.
Also, both our air-handling cabinets and air-blowing ceilings meet the requirements of the NF S90-351 norm for the healthcare institutions and the NF EN ISO 14644-4 annex E for industrial field.
A2I opened its doors in April 2009. It consists in a research & design office, a sales force office, an after-sale unit and a production unit concentrated in one place in Congénies, between Montpellier and Nîmes, France.
ISO 9001 CERTIFIED
We strive in every day to improve our products quality, hence our involvement in the ISO 9001 norm. To do so, we:
Demonstrate our aptitude to offer a product that aligns with both your requirements and the applicable rules.
Improve your satisfaction by efficiently applying our quality management system.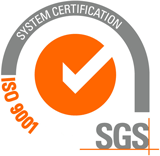 Our references